Founded in 1907 as the state's first law school, Oklahoma City University School of Law is steeped in rigorous and pragmatic traditions while offering a vibrant community for students from a variety of cultural and academic backgrounds.
At OCU Law, we are dedicated to educating those who will serve as guardians of the law. Our esteemed faculty provide rigorous instruction in a supportive environment designed to prepare students to practice law.
Oklahoma City University School of Law prepares all learners to Create, Lead, and Serve. 
We provide a diverse, inclusive culture committed to producing graduates who think critically and innovatively, communicate effectively, and use their knowledge and talents to make a local and global impact.
Attending Oklahoma City University School of Law has significantly enriched my life, providing immense value. I am grateful for the dedication and commitment demonstrated by the faculty and staff, who have guided students like myself, expanded my knowledge and fostered my personal growth.
– Priscilla Villanueva

Class of 2024 | Appellate Law or Civil Law | Dallas, Texas
This journey is one that you'll remember for a lifetime—the memories, friends, experiences. It's a journey that allows you to watch yourself change and grow for three years.
– Andrew Woods
Class of 2024 | IP Copyright/Trademark Law | Houston, Texas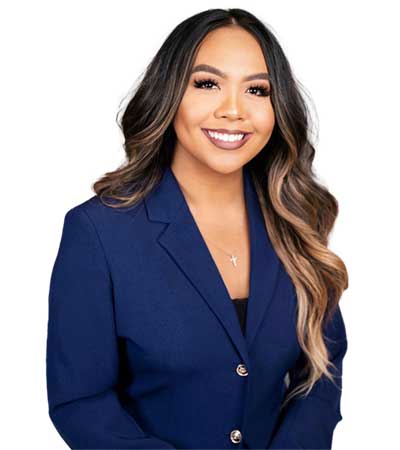 OCU Law provides so many different opportunities for its students. Whether it's taking a class from an adjunct professor who is a judge, hosting alumni social events or completing an externship, OCU focuses on helping us create connections within the legal community.
– Nikki Erece

Class of 2024 | Military Law | Hilo, Hawaii
OCU Law has impacted my professional and academic career in such a positive way through the countless opportunities for growth. With such a rigorous and rewarding program, OCU Law shapes the future of up-and-coming attorneys, springboarding each student into the practice with the knowledge, skills and experience necessary to be successful.
– Blake Bush

Class of 2024 | Commercial Law/Transactional Law | Allen, Texas
Our Campus
Located in the heart of downtown, OCU Law is just steps from courthouses, law firms, government agencies, businesses, nonprofits and all the amenities Oklahoma City has to offer.
Need specific information?
Find:
Our hours
Parking
Bookstore
Our History
From our founding in 1907 as the first law school in the state to our move in 2014 to our historic, downtown hub, Oklahoma City University School of Law has continued our proud tradition of educating skilled attorneys who graduate prepared to practice.
OCU Law Executive Board
Distinguished members of their local legal communities, OCU Law Executive Board members provide advice to the School of Law's Dean and work for the advancement of the law school.
OCU Law Administrative Council
OCU Law's Administrative Council is a diverse group of leaders that includes the Dean, Associate and Assistant Deans, Registrar, Director of Academic Achievement and Executive Assistant to the Dean.