Get Involved and Stay Connected.
Our global network of alumni and supporters are vital to the OCU Law community. From recent graduates to seasoned attorneys, your involvement matters. Stay up to date with our latest news. Reconnect with your classmates at alumni events. Give back to share the lifelong impact of OCU Law with other students.
My wife and I are currently completing our estate plan. The reason we chose to make OCU Law a beneficiary is to say "thank you" to an institution from which I have received much more than I could ever possibly repay. I see this with more clarity over the last several...
read more
Janie Simms Hipp, Class of 1984 General Counsel United States Department of Agriculture Washington, D.C. Q: Was there a particular experience or person that guided you to a career in the legal field? A: I have shared with many folks in many public settings that I went...
read more
Job Opportunities
Find a job through the OCU Law alumni network – peruse job opportunities available to OCU Law alumni.
Lifelong Network
Celebrate your lifelong connection to the people and experiences that shaped your career. All OCU Law graduates are eligible to join the Alumni Association to network with your peers and give back to the next generation of OCU Law students.
Engage and Connect
Discover events and opportunities to connect and engage with OCU Law and your alumni community.
offered for OCU Law Alumni
through scholarship gifts (2022-23)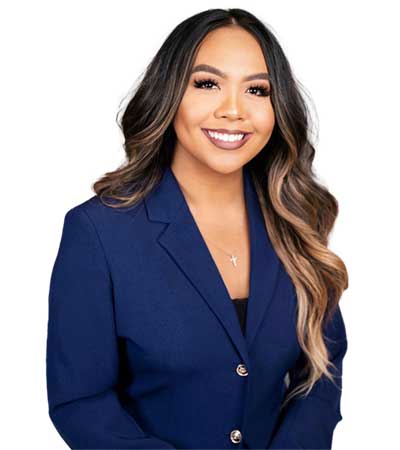 OCU Law provides so many different opportunities for its students. Whether it's taking a class from an adjunct professor who is a judge, hosting alumni social events or completing an externship, OCU focuses on helping us create connections within the legal community.
– Nikki Erece

Class of 2024 | Military Law | Hilo, Hawaii
OCU Law has impacted my professional and academic career in such a positive way through the countless opportunities for growth. With such a rigorous and rewarding program, OCU Law shapes the future of up-and-coming attorneys, springboarding each student into the practice with the knowledge, skills and experience necessary to be successful.
– Blake Bush

Class of 2024 | Commercial Law/Transactional Law | Allen, Texas
Attending Oklahoma City University School of Law has significantly enriched my life, providing immense value. I am grateful for the dedication and commitment demonstrated by the faculty and staff, who have guided students like myself, expanded my knowledge and fostered my personal growth.
– Priscilla Villanueva

Class of 2024 | Appellate Law or Civil Law | Dallas, Texas
This journey is one that you'll remember for a lifetime—the memories, friends, experiences. It's a journey that allows you to watch yourself change and grow for three years.
– Andrew Woods
Class of 2024 | IP Copyright/Trademark Law | Houston, Texas
Your support is vital to our mission. Whether you donate financial gifts, volunteer in the alumni association or share your expertise with students—your contributions are an essential part of the OCU Law community.
Hire OCU Law
Passionate and hard-working with a heart for community, OCU Law students will be a great addition to your team! Our graduates are prepared for practice and ready to hit the ground running.
In Brief Magazine
Hear from diverse voices on pertinent legal issues and read stories from OCU Law students, alumni and faculty in our annual magazine, In Brief.
OCU Law Executive Board
Distinguished members of their local legal communities, OCU Law Executive Board members provide advice to the School of Law's Dean and work for the advancement of the law school.