Diverse. Bright. Motivated. Oklahoma City University School of Law supports who you are when you arrive on campus, while helping you discover exactly who you want to be. Law school is about learning to think critically so you can navigate the legal profession, but it's also about real-world experiences in an atmosphere that supports curiosity and development.
From our team, the organizations that help you grow, to the community that offers unique access and experiences, we meet you where you are and take you where you want to go.   
That's OCU Law.
Connect with the Student Services Team
You have questions, and our team has answers. To contact a member of our Student Services Team, call 405-208-5332 or lawstudentservices@okcu.edu.
Student Success Program
OCU Law is preparing you to practice. In fact, 89 percent of the Class of 2022 have already launched their careers. Learn more about our vast support system—both on campus and off.
Career Development
We want you to make the connections that support you both now and beyond your time at OCU Law. Our team includes lawyers with over 25 years of combined experience, helping you develop the practical skills that will allow you to make meaningful contributions to our community.
Student Organizations
Where better to connect with fellow students and gain well-rounded experiences than one of OCU Law's 25 student organizations.
OCU Law Community/Downtown Neighborhood
OCU Law is in the heart of downtown Oklahoma City, blocks from dozens of the state's top law firms, as well as county, state and federal courthouses. The State Capitol complex, including the legislature and many state agency offices, is less than two miles away, Plus we're located near some of the city's best dining, arts and entertainment venues.
Attending Oklahoma City University School of Law has significantly enriched my life, providing immense value. I am grateful for the dedication and commitment demonstrated by the faculty and staff, who have guided students like myself, expanded my knowledge and fostered my personal growth.
– Priscilla Villanueva

Class of 2024 | Appellate Law or Civil Law | Dallas, Texas
This journey is one that you'll remember for a lifetime—the memories, friends, experiences. It's a journey that allows you to watch yourself change and grow for three years.
– Andrew Woods
Class of 2024 | IP Copyright/Trademark Law | Houston, Texas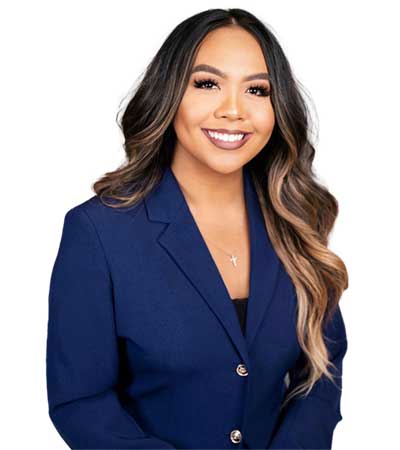 OCU Law provides so many different opportunities for its students. Whether it's taking a class from an adjunct professor who is a judge, hosting alumni social events or completing an externship, OCU focuses on helping us create connections within the legal community.
– Nikki Erece

Class of 2024 | Military Law | Hilo, Hawaii
OCU Law has impacted my professional and academic career in such a positive way through the countless opportunities for growth. With such a rigorous and rewarding program, OCU Law shapes the future of up-and-coming attorneys, springboarding each student into the practice with the knowledge, skills and experience necessary to be successful.
– Blake Bush

Class of 2024 | Commercial Law/Transactional Law | Allen, Texas