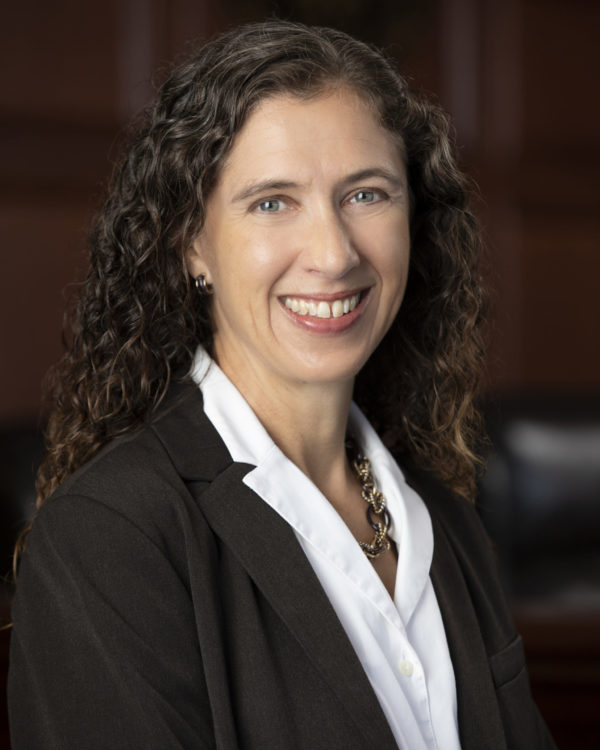 Maria Kolar
Assistant Professor of Law
(405) 208-5965
[email protected]
---
Courses:
Capital Punishment
Criminal Law
Criminal Procedure
Wrongful Convictions
---
Education:
B.A., The University of Notre Dame
M.A., Emory University
J.D., Yale Law School
---
Office Hours:
Mondays 2:00-3:00 p.m. & Tuesdays 2:30-3:30 p.m. (on Zoom) and by appointment.
---
Bio:
Professor Kolar joined the Oklahoma City University School of Law faculty in the fall of 2020. She previously taught at the University of Oklahoma College of Law for five years, where she taught Legal Research and Writing and served as a Visiting Assistant Professor. Most recently, she worked for two years in the Homicide Direct Appeals Division of the Oklahoma Indigent Defense System.
Professor Kolar got her B.A. from the University of Notre Dame in the Great Books Program. Her M.A. is from Emory University in Philosophy, and her J.D. is from Yale Law School.
Following law school, Professor Kolar served as a law clerk for the Honorable Joel M. Flaum on the United States Court of Appeals for the Seventh Circuit in Chicago. She then moved to Oklahoma and worked in private practice as a litigation associate, first at McAfee & Taft and then at Hartzog, Conger & Cason.
Professor Kolar served as a law clerk on the Oklahoma Court of Criminal Appeals for nearly thirteen years, first for the Honorable Charles S. Chapel and then for the Honorable Clancy Smith. She also served as a law clerk on the United States District Court for the Western District of Oklahoma for two years, focused solely on capital habeas corpus cases.
Professor Kolar served on the bipartisan Oklahoma Death Penalty Review Commission, which released its Report in April of 2017. The Report called for many specific reforms and a moratorium on the death penalty "until significant reforms have been accomplished." Professor Kolar also served on the Oklahoma Committee for Uniform Criminal Jury Instructions for five years.
Professor Kolar has written on the role of the jury in death penalty sentencing. She is passionate about justice and the rule of law, criminal law and procedure, and teaching and inspiring students. She has learned so much from her many professional experiences, and she enjoys sharing this perspective with her students.
Professor Kolar is married to Dr. Randall Kolar, Director of the School of Civil Engineering and Environmental Science at the University of Oklahoma. And they treasure their five wonderful children: John, Charlie, Sam, Katie, and Ben.