2023-24 student population
2023-24 student population
2023-24 student population
2023-24 student population
Ranked Among Best Law Schools for Diversity
Your Future.
Your Community.
Your OCU Law Experience.
Roadmap to Success
At OCU Law, your success is our top priority. Your journey to the Bar begins day one, and we'll support you every step of the way. Our Academic Achievement team will ease your transition to law school providing resources from study groups to individual academic counseling. We'll help you conquer law school, and the Bar — setting you up for a lifetime of professional success.
Find Academic Achievement Resources
Learn from the Best
Study with faculty who are leading legal scholars, active practitioners and state and federal judges — all leaders in their fields. You will collaborate with OCU Law faculty in a dynamic exchange of ideas within a nurturing and supportive learning environment.
Meet Our Faculty
Degree Programs
From full-time to part-time to dual degrees, OCU Law degree tracks are designed to fit your life and your future, helping you achieve your highest potential.
Find your place at OCU Law.
OCU Law is a vibrant community for students from a variety of cultural and academic backgrounds. We believe that a diverse and inclusive learning environment brings important perspectives to the classroom, fostering empathy and understanding to better prepare students to practice law.
Wondering where to begin? We'll guide you each step of the way.
STEP 1

Take the LSAT
STEP 2

Request official transcripts
STEP 3

Prepare your personal statement, letters of recommendation and resume
STEP 4

Apply to OCU Law by July 15
Explore OCU Law
Nestled in the bustling heart of downtown, OCU Law is surrounded by courthouses, law firms, government agencies, businesses, nonprofits and all the amenities Oklahoma City has to offer. Our Admissions team is ready to welcome you to OCU Law!
Experiential Learning Opportunities
This journey is one that you'll remember for a lifetime—the memories, friends, experiences. It's a journey that allows you to watch yourself change and grow for three years.
– Andrew Woods
Class of 2024 | IP Copyright/Trademark Law | Houston, Texas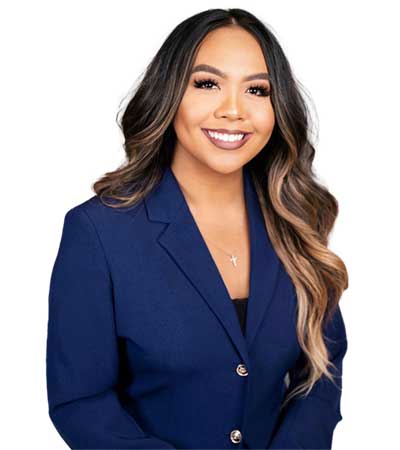 OCU Law provides so many different opportunities for its students. Whether it's taking a class from an adjunct professor who is a judge, hosting alumni social events or completing an externship, OCU focuses on helping us create connections within the legal community.
– Nikki Erece

Class of 2024 | Military Law | Hilo, Hawaii
OCU Law has impacted my professional and academic career in such a positive way through the countless opportunities for growth. With such a rigorous and rewarding program, OCU Law shapes the future of up-and-coming attorneys, springboarding each student into the practice with the knowledge, skills and experience necessary to be successful.
– Blake Bush

Class of 2024 | Commercial Law/Transactional Law | Allen, Texas
Attending Oklahoma City University School of Law has significantly enriched my life, providing immense value. I am grateful for the dedication and commitment demonstrated by the faculty and staff, who have guided students like myself, expanded my knowledge and fostered my personal growth.
– Priscilla Villanueva

Class of 2024 | Appellate Law or Civil Law | Dallas, Texas
My wife and I are currently completing our estate plan. The reason we chose to make OCU Law a beneficiary is to say "thank you" to an institution from which I have received much more than I could ever possibly repay. I see this with more clarity over the last several...
read more
Janie Simms Hipp, Class of 1984 General Counsel United States Department of Agriculture Washington, D.C. Q: Was there a particular experience or person that guided you to a career in the legal field? A: I have shared with many folks in many public settings that I went...
read more